In clinical studies performed by leading U.S. doctors, the HydraFacial MD® has demonstrated better results than many other skin rejuvenation devices.
Most importantly, the HydraFacial MD® is the only hydradermabrasion machine that uses the patented 4-in-1 Vortex Technology™. This non-invasive, non-surgical treatment can benefit all skin types.
The HydraFacial MD® provides smoother, replenished, youthful-looking skin after even one treatment. This treatment can reduce sun damaged skin, congested pores, acne, brown spots, rosacea, uneven skin tone, and early aging fine lines and wrinkles. This treatment can be used on its own to achieve skin radiance or it can be the perfect compliment to any of our other in-office procedures for even greater results.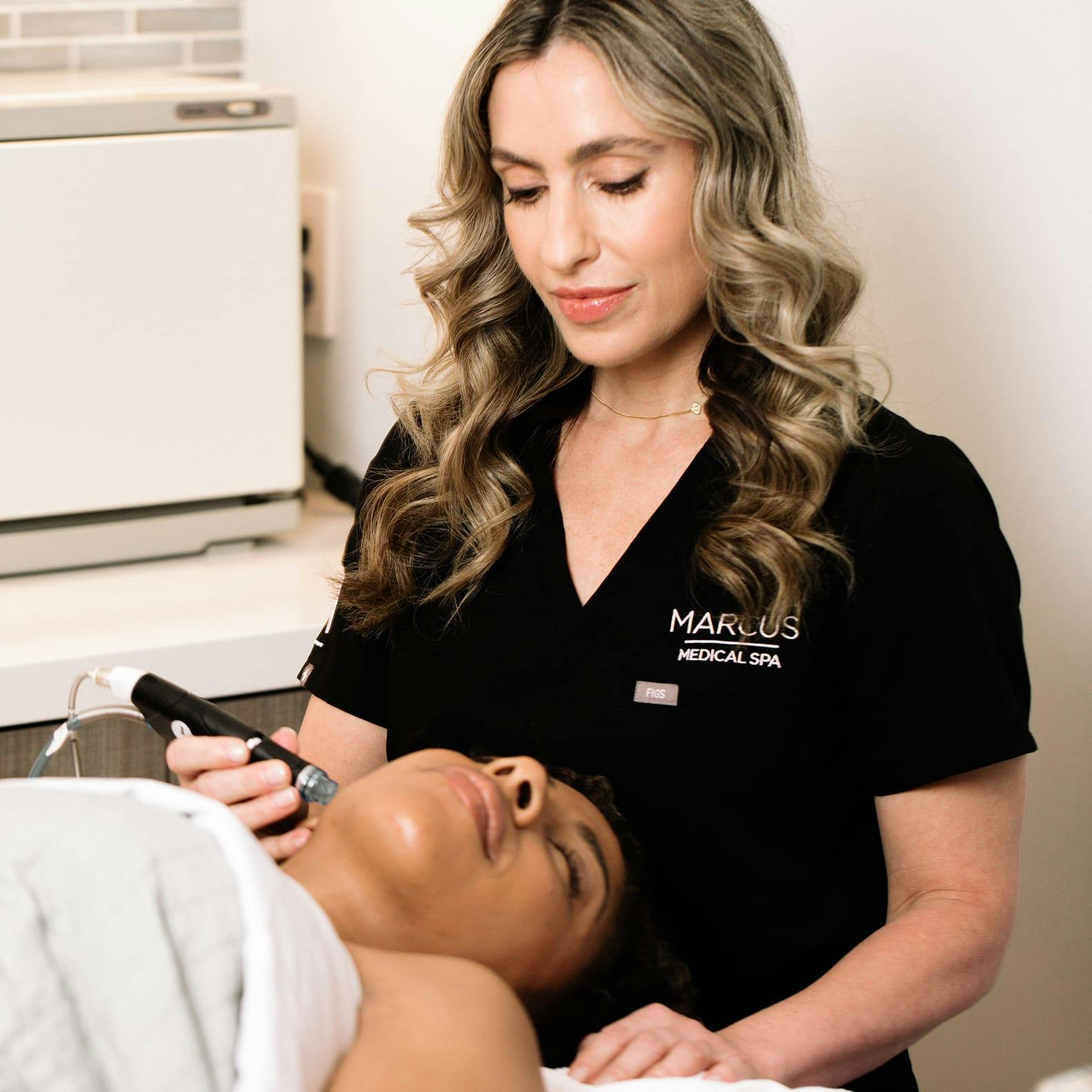 Patented Handpiece & HydroPeel® Tip
The ergonomically designed, dual-functioning handpiece gives the practitioner control over serum type and flow, enabling them to tailor the treatment to different skin types and concerns. In addition, each treatment uses a series of unique HydroPeel® tips – each with multiple edges to gently exfoliate the skin several times each pass, achieving better, more even results.
Large Clear: Vortex-Fusion®
Teal: Extractions
Large Blue Tip: Exfoliation
Orange Tip: Aggressive Exfoliation
Experience Vortex Technology™
The unique spiral design of the HydroPeel® Tips used in conjunction with the HydraFacial MD® proprietary vacuum technology and serums can create a vortex effect that will easily dislodge and help remove impurities, while simultaneously introducing hydrating skin solutions that have potent antioxidants. This multi-step process includes Vortex-Exfoliation.
HydraFacial MD® Highlights:
Excellent for all skin types
Takes as little as 30 minutes
Provides immediate results
No down time or irritation
If you would like to further discuss about HydraFacial and would like to learn more on how to achieve healthy and glowing skin, we encourage you to schedule a consultation today. During that meeting, we will compose a customized treatment plan designed to achieve the radiant and youthful complexion you desire. We cater to all surrounding areas, such as: Manhattan Beach, Redondo Beach, Hermosa Beach, Palos Verdes, Torrance, El Segundo, Hawthorne, San Pedro, Long Beach & Los Angeles.
We are conveniently located in Redondo Beach, making it easy for our neighbors to take advantage of a medical spa Los Angeles clients can easily drive to.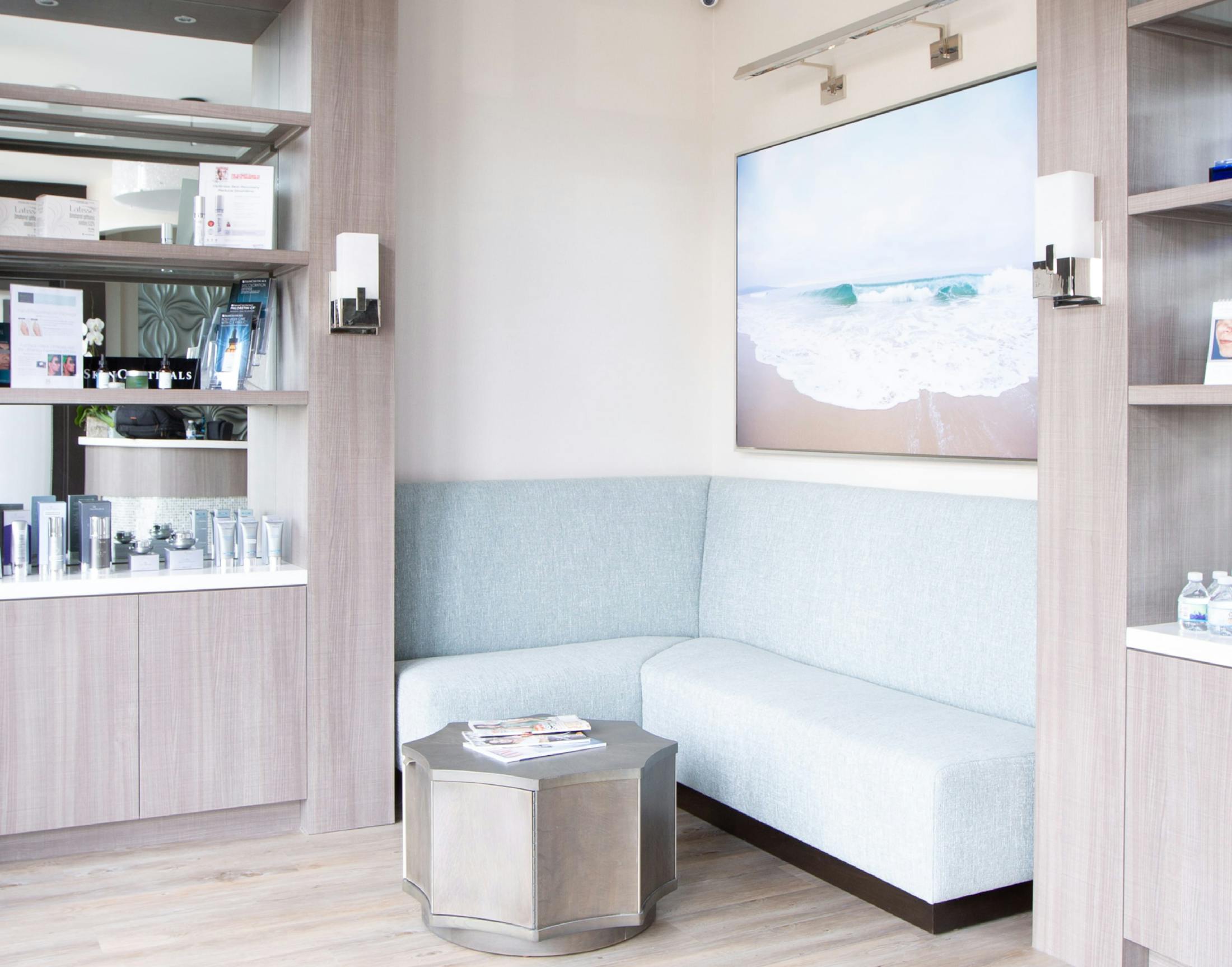 Dr. Keith Marcus
The Plastic Surgeon Behind the Marcus Medical
Dr. Keith Marcus, the director of the Marcus Medical, is a board-certified head and neck surgeon, specializing in facial plastic surgery. Dr. Marcus is an active member of the Academy of Facial Plastic and Reconstructive Surgery. Dr. Marcus feels that treating each client completely is the most important aspect of facial plastic and reconstructive surgery. He personally performs many of the non-invasive procedures such as BOTOX, Dysport, Juvederm, Voluma, CoolSculpting, Laser Skin Resurfacing, Laser Hair Removal and Microneedling.
Dr. Marcus has made it his goal to ensure that Marcus Medical delivers nothing short of premier non-invasive treatment, as among the finest medical spa Los Angeles and Redondo Beach have available. As a facial plastic surgeon, he is able to ensure a new standard in the world of medspas, standing behind every procedure delivered and thoroughly ensuring the quality of the work. In this way, Dr. Marcus and his team provide each client with a higher level of attention and care.