CoolSculpting® is a nonsurgical, noninvasive fat reduction technique that requires little to no downtime following treatment. For ideal candidates, the procedure is safe, the outcomes are proven, and the results can be long-lasting with proper diet and exercise. So how does CoolSculpting® work? The answer is simple: "cryolipolysis" – an innovative scientific process that essentially freezes fat cells, eventually leading to their destruction and departure from the body.
All cells in our body are uniquely sensitive to a particular temperature. The CoolSculpting® device works to cool down adipose (fat) cells to a specific degree at which only they are affected, successfully leaving skin, nerves, muscles, and other surrounding structures in the targeted treatment area unharmed. Once this temperature range is reached, fat cells crystalize and then die. Over time, these non-functioning fat cells are metabolized normally and eliminated from the body via natural processes.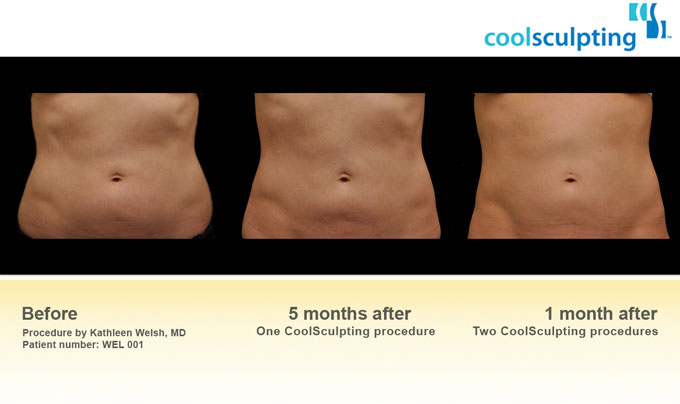 Within approximately two to four months of treatment, most individuals can expect noticeable results in the targeted region, though multiple CoolSculpting® sessions may be necessary to achieve optimal outcomes. Ultimately, since the fat cells eliminated through cryolipolysis will never return, results can be permanent as long as a relatively healthy lifestyle is maintained thereafter.
Contact Marcus Medical Spa
If you are interested in CoolSculpting® and would like to schedule a consultation at Marcus Medical Spa, please contact us today.