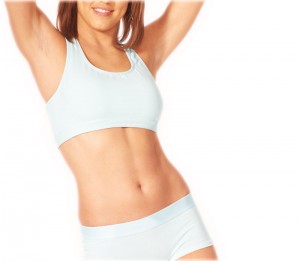 Do you eat a nutritious diet and exercise regularly yet can't seem to get rid of stubborn fat accumulations in certain areas of your body? Are you also reluctant to undergo a surgical procedure to treat these problematic regions? CoolSculpting® is an innovative, non-invasive treatment designed to freeze troublesome pockets of fat in the abdomen, "love handles," back, bra strap area, arms, saddlebags, and inner thighs. In addition to its non-surgical nature, some unique benefits of this state-of-the-art procedure can include:
No preparation prior to treatment
Gentle treatment with little to no discomfort
Fat reduction and removal through natural bodily processes
No anesthesia, needles, incisions, and/or pain medicine
Minimal to no recovery and downtime
Natural-looking, long-lasting results
CoolSculpting® generally takes about one hour per targeted region, and thanks to its gentle, non-invasive nature, most patients enjoy reading a book, playing games on their iPad, or simply relaxing throughout the treatment process. In fact, some people even fall asleep!
Ultimately, these numerous benefits combined with the procedure's proven efficacy makes CoolSculpting® an excellent option for qualified men and women seeking to nonsurgically achieve a slimmer, more sculpted figure.
Contact Our Office
To learn more about CoolSculpting®, or if you would like to schedule a complimentary consultation at our office, please contact Marcus Medical Spa today.